Freedom From Fear - Just Tap It; Break through your fears to live your best life. Don't let anything stop you from your dreams.
Freedom From Fear - Just Tap It
Joan Kaylor
May 28 2019
Use EFT to tap out your sabotaging unconscious beliefs and allow money and prosperity to flow to you, Don't know what your unconscious beliefs or traumas are? Watch this video, listen to this podcast. Tap along with me. Something will rise to the conscious part of your brain.
Contact me at [email protected]
www.joankaylor.com
Remove your mental financial success blocks with EFT
https://www.udemy.com/remove-your-men...
LIKE Joan on Facebook: http://bit.ly/JoanFacebook
SUBSCRIBE to Joan on YouTube: http://bit.ly/YouTubeJoanKaylor
FOLLOW Joan on Twitter, Instagram
http://www.twitter.com/@joankaylor
http://www.instagram.com/joankaylor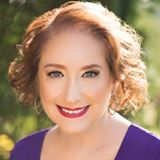 About Joan Kaylor
 Joan is an expert and trainer in Mastering the Art and Science of Emotional Freedom Techniques, aka, EFT, tapping. She earned certification in the Gold Standard of EFT from the Association of Comprehensive Energy Psychology. She is an international teacher, therapist and consultant. She has been helping individuals and families since 1994. "My passion is helping the world with Emotional Freedom Techniques and other energy psychology interventions."

Joan is the founder of Joan Kaylor, Counseling and Consulting International. She is an Energy Wellness Coach and Consultant. She is a sought-after speaker and trainer. Joan is a best selling international instructor on Udemy. She has trained thousands in EFT, chakra balancing, weight lose, ending fear, negotiating better deals and loving relationships.

Joan is a member of the Association for Comprehensive Energy Psychology, ACEP, the Association for the Advancement of Meridian Energy Therapies, AAMET,the Anxiety and Depression Association of America, the International OCD Foundation,  and the TLC Foundation for Body Focused Repetitive Behaviors. Joan is certified in energy psychology, Emotional Freedom Techniques and cognitive behavior therapy. 
Click here to see the full author's profile
Recent Episodes
Take Back Your Power
How Strong Is Your Self Esteem?
#1 way to free your child from anxiety with #EFT #tapping
How evidenced based #EFT assists healing sexual trauma.
Faith
Freedom From Fear - Just Tap It
Freedom
Freedom Summit Testimonial - Joan Kaylor
My journey to the Philippines for Freedom Summit Global - Philippines changed my life
My journey to the Philippines for Freedom Summit Global - Philippines changed my life